CDI Electronics' Premier Repair Service is now offering FICHT repair, EMM Repair, and return service for Ficht Engine Management Module Systems from 1997 through present.
These components are no longer being manufactured or serviced by Johnson Evinrude, and Aftermarket service options are very limited.  CDI Electronics is stepping up to help you repair your Ficht EMM units and keep your customer's boat on the water.
Let our trusted technical experts QUICKLY repair and return your Ficht EMM.
Our Engineering Technicians will:
Evaluate & Verify Failures
Troubleshoot EMM & Repair All Failures
Validate Injector Signal and Ignition Voltage Output
Test Sensors and Regulator Output
Update EMM with Latest Firmware
Conduct 2 Rounds of Testing for Quality Assurance, including Industry-Leading Dynamic Testing
Perform Incoming and Exit M.E.D.S. Check Reports along with our Custom Ficht EMM Test Report for an In-Depth Evaluation of Your Unit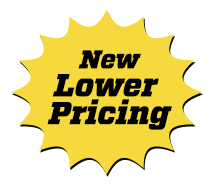 The Easiest Repair You'll Do!
Call 1.800.467.3371 to speak with Customer Service and receive your Return Authorization number. 

Send a completed Ficht EMM Return Checklist with your unit to us!  Let us quickly evaluate, repair and return the unit to you.

Install your EMM* and GET YOUR CUSTOMER BACK ON THE WATER!
Call Customer Service to get started or to ask any process questions:
1.800.467.3371
*Note: The installation is to be completed by an authorized dealer or factory trained service professional.
**Servicing Ficht EMM units on outboard engines from 1997 and up. See the Application Chart below to identify your specific needs.
       ***CDI's Ficht EMM Repairs are warrantied for a 20 hour run time. A $100 Diagnostic Fee will be charged for all Ficht EMM evaluations. If the Ficht EMM can be repaird, the $100 will be credited to the repair price.
 Engine Management Module (EMM) Repairs Listing




CDI




 Part Number 

BRP




  Part Numbers  

 Model Years 

 EMM Application 

   Repair  




 Price

                            EMM Picture                               

 R313-0001

586237




778612

1997-1998

 60o V-6


 Air Cooled EMM

$595

 R313-0002

586430




586463

1999

60o V-6


 Water Cooled EMM 

$595

 R313-0003

586496

1999 – 2000

60o V-6


 Water Cooled EMM 

$595

 R313-0004

586334




586441




586462




586488




586489

1998 – 1999

60o V-4


 Water Cooled EMM 

$595

 R313-0005

586412




586459




586465

1999

90o V-6


 Water Cooled EMM 

$595

 R313-0006

586484




586518




586724

2000 – 2001

60o V-6  V-EMM
60o V-4  V-EMM
$795

 R313-0007

586724




586726




586735

2002 & Up

60o V-6  V-EMM
60o V-4  V-EMM
$795
 Power Distribution Panel (PDP) Repair Listing




CDI




 Part Number 

BRP




  Part Numbers  

 Model Years 

  PDP Application  

   Repair  




Price

                               PDP Picture                                     

 R603-0001

586252




586379




586417




586457




586754

1997 & Up

All

$195