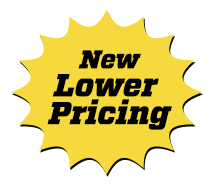 Thomas James, CDI Sales Manager reveals that CDI Electronics is repairing an increasing number of Ficht EMMs at its factory in Huntsville, Alabama. 
Although the Johnson/Evinrude Ficht engine series has been out of production for over 10 years, there are plenty of Ficht engines still on the water.  CDI goes beyond repairing the Ficht EMM unit by providing free M.E.D.S. Check Reports for the "before" and "after" condition of the unit. 
Click Here to learn more about CDI's Ficht EMM Repair Program.