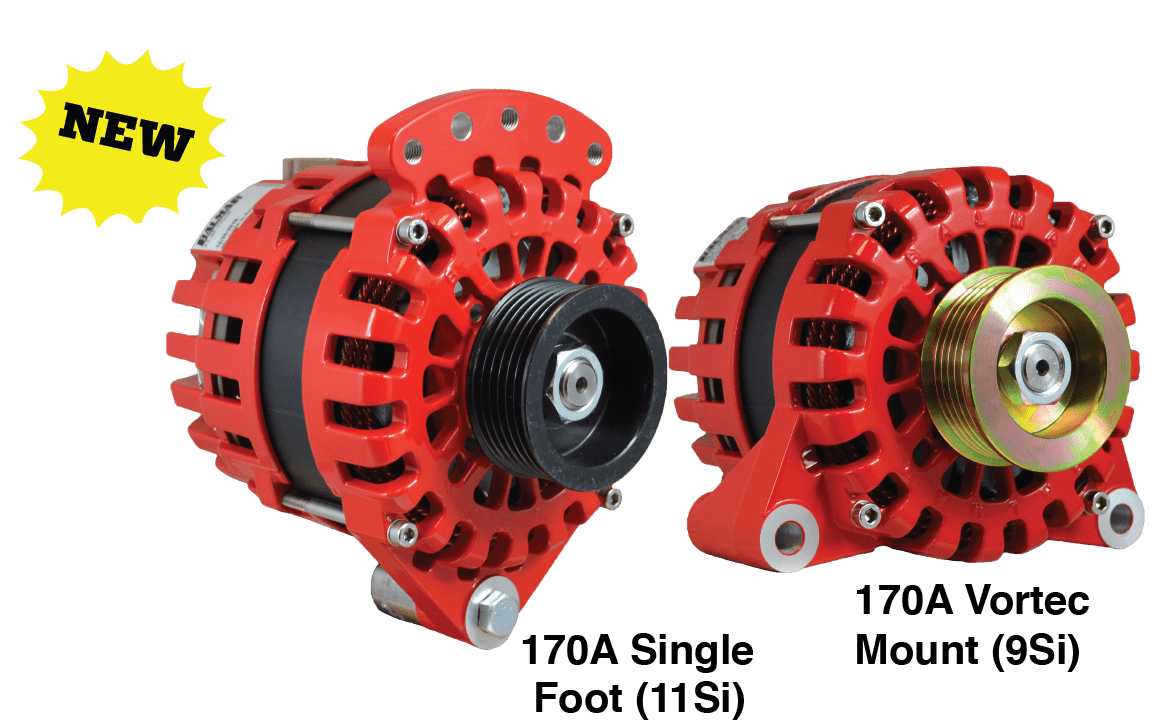 XT-Series Alternators
For WakeBoat and Inboard Gas Applications
170A in a Small Case Package

Up to 110A at Idle Speeds

Ideal for High Electrical Load Vessels


Custom High Speed Bearings for Long Life

Dual Fan Cooling, High Airflow Frame

USCG Title 33, ISO 8846 and SAE J1171 Certified
The New XT-Series Alternators from Balmar bring together the latest innovations in alternator design to deliver incredible charging power in a compact, Marine-friendly package
Over 60% of WakeBoat run times are at idle speed. Many high current electrical loads are engaged at idle, including ballast pumps, high-output stereo systems and multiple instrumentation loads. Standard alternators only produce about 30A-40A at idle speed, leaving these loads to be serviced by onboard batteries. Excessive draining causes battery sulfation and reduced lifetimes. Dealers report that AGM batteries which should last 5-7 years on these vessels are being replaced annually. The XT-Series Alternator produces over 100A at idle speed – ample power to service all electrical loads with power left over to top-off house batteries. The XT-Series pays for itself in reduced battery replacement costs in just one year!
Available XT-Series mounting styles are drop-in compatible for WakeBoat and other GM gasoline engine applications and include both 2" Single Foot (Delco 11Si Style) and Vortec (Delco 9Si Style) designs.
   XT-Series   
Output

Power
   Take Off   

    Mounting   

 

Alternator
      Part Number(1)     


 

  Standard
    Pulley   

170 A

5.2 HP

1-2″ Single Foot

(Case Ground)

 
XT-SF-170-IR
 

   K6 (2.4″ dia)  

        1-2″ Single Foot (Isolated Ground)       

XT-SF-170-IR-IG
Vortec (Case Ground)

XT-VT-170-IR
Vortec

(Isolated Ground)

XT-VT-170-IR-IG
(1) These Alternators contain single stage, internal regulators and are not appropriate for use with Balmar's multi-stage external regulators. Contact Balmar Tech Service at +1-360-435-6100 for more details.
XT-Series Alternator Datasheet