Ignition School Registration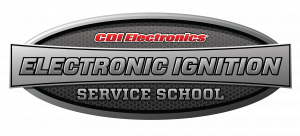 CDI Electronics is fully committed to training marine technicians to accurately and efficiently diagnose and fix marine ignition problems. When technicians fully understand how ignition systems work and how to properly diagnose problems, they fix the problem right the first time. This commitment has led us to conduct our Electronic Ignition Service School. Click here to register or the button at the bottom of the page. 

IGNITION SCHOOL AGENDA
February 4 – 6, 2020
8:00am – 5:00pm
Includes a 511-60A Meter
Day 1: Basic Electrical / 2-Stroke Theory
Basic Multi-meter functions
DVA voltage explained
Theory of a basic 2-Stroke CDI Ignition System
Troubleshooting process of a 2-stroke CDI Ignition System
Understanding CDI T/S Guide
Day 2: Hands-on Learning 2 Stroke / Troubleshooting
Testing Ignition Components:
Bench Testing 
Engine Testing 
Running Engines on Test Pad
Day 3: Charging System and MEDS Overview
Understanding/Troubleshooting Battery Charging Systems Rectifiers, Regulators, Batteries
2-Stroke Fuel Injection
MEDS Training/Overview


TUITION
Class Price: $499, includes free Troubleshooting Guide, 511-60A Meter, and other collateral ($250 value)
RECOMMENDED ACCOMMODATIONS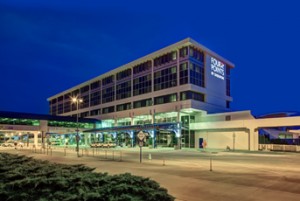 We have negotiated a wonderful room rate of $80+Tax at our local Four Points by Sheraton hotel at the Huntsville airport. This rate includes a hot breakfast, complete with omelets made to order. Once you have received your Ignition Service School confirmation email, you can contact Four Points at (256) 772-9661 to reserve your hotel room. Just let them know what date you will be staying with them and that you are with CDI Electronics and request the corporate rate. 

AIRPORT INFORMATION
(HSV) Huntsville International Airport: 0.25 miles from CDI Electronics and home to the Four Points Sheraton hotel
(BHM) Birmingham – Shuttlesworth International Airport: 95 miles
(BNA) Nashville International Airport: 123 miles


WHERE TO PARK
Please park in the front area of the building. There is additional parking on the west side of the front property. (If necessary, there is parking on the east side of the property)
*If you are staying at the recommended hotel, transportation will be provided.

WHAT TO DO WHEN YOU ARRIVE
Come inside the main front entrance of CDI Electronics and walk directly ahead to our Conference Room. We'll have signs directing you to the room. We will gather in the Conference Room for the introduction of the class. This gives all of us time to get to know our colleagues. We'll introduce the staff and instructors, and answer any questions you may have for our Team.
We will then provide a detailed tour of CDI Electronics. During this time, feel free to ask any questions about our parts, processes, and commitment to being the world's leading ignition specialist.
Afterwards, we will convene in the Class Room and begin CDI Ignition School.
The CDI Electronics Team is looking forward to presenting this workshop to you!

CANCELLATION POLICY
CDI Electronics must receive notice of cancellation more than 30 days prior to the scheduled event start date in order to receive a 100% refund. Less than 30 day advanced notice will result in no refund. If one of our classes does not meet the minimum number of attendees, you will be notified of the cancellation of the class and given the opportunity to register for one of our other classes being offered.

QUESTIONS?
Contact Katelyn Henderson
Marketing Coordinator
khenderson@cdielectronics.com
If you would like to register for this class but it is full, please email khenderson@cdielectronics.com.
We may offer another class in later February.