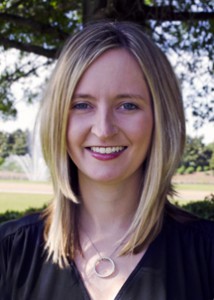 CDI Electronics, the premier supplier of outboard ignition components, is pleased to welcome Tara Sands as the Sales and Marketing Coordinator. Tara will work with the Sales and Marketing team in a variety of areas that will increase brand awareness in the marine industry.
Tara brings a vast amount of knowledge in the areas of marketing and graphic design to the manufacturing operation in Huntsville, Alabama.
"We are very excited to welcome Tara to our team at CDI," explained Thomas James, Sales and Marketing Manager for CDI Electronics. "Her marketing and design skill set will assist CDI in developing new and improved materials that convey the products and services CDI provides throughout the marine industry."
Tara will be dedicated to enhancing the marketing and sales department, bringing her graphic design and writing skills to assist in new product development, technical writing, design and development of marketing materials such as the annual catalog and trade show materials, among other responsibilities.
Tara will also be supporting the CDI distribution network by conducting sales training workshops and networking sessions with marine dealers at trade shows and their facilities. She will also be heavily active in preparing for the CDI Electronics Ignition Specialist School conducted annually at the Huntsville, Alabama facility.
ABOUT CDI ELECTRONICS
Headquartered in Huntsville,AL, CDI Electronics is the largest US manufacturer of outboard engine ignition systems and the developer of the innovative M.E.D.S. engine diagnostic software. Through its comprehensive product offering and high quality ignition components, CDI is regarded as the industry experts in marine ignition systems.