Counterfeit Parts
---
Beware of Counterfeit Ignition Parts!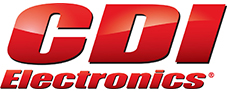 • The letters "CDI" are commonly used to describe any Capacitive Discharge Ignition
• Asian imitators are putting "CDI" on their parts and selling on the Web at ultra-low prices
• If the price looks too good to be true, then it isn't a Genuine CDI Electronics® Ignition
• In some cases, the imitators boldly put the CDI Electronics® part number on their units to make you think it is a part made by CDI Electronics®
         *This is Illegal Counterfeiting – pure and simple
What does it Mean?
• Counterfeit Parts may damage other electrical components on your engine.
• No Warranty Support from CDI Electronics®
• No Free Technical Support from CDI Electronics®
• Longer repair cycles, lost time on the water, angry customer(s), potential liabilities
What should I Do?
• Buy only Genuine CDI Electronics® Ignitions from your favorite Marine Dealer, Marine Distributor or Dedicated Marine Internet Reseller
• These CDI Electronics® Business Partners don't sell counterfeit parts.
• Beware of national internet sites who don't know the Marine business. They purposely disguise the manufacturing source!
Back to CDI Electronics® Homepage