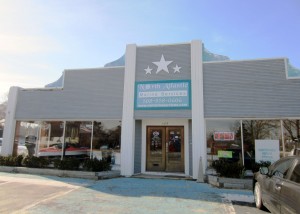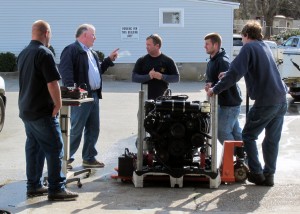 In April, CDI Electronics conducted a one-day M.E.D.S workshop in Wareham, Massachusetts. The annual event was hosted by North Atlantic Marine Services, the area's recognized service and educational facility (www.namarineservices.com). The CDI seminar concluded a week-long workshop focused on service, and included topics such as outdrive repair, 4-Stroke engine theory, and engine troubleshooting skills. Over 15 service professionals attended the CDI workshop discussing ignition troubleshooting and M.E.D.S engine diagnostic troubleshooting.
"These workshops are so important to the service professional. The information that is exchanged by the instructors and factories during this week of training is invaluable to any dealer who sells service", said John Bernier, co-owner of NAMS.
North Atlantic Marine Service is a full-service repair/storage facility as well as a training facility complete with a classroom, service lab, engines, and vessels for training purposes. "I look forward to the annual event because I know NAMS has worked hard to tell the marine technicians we are coming to the area with new service information" says Thomas "TJ" James, Sales Manager at CDI Electronics.
.